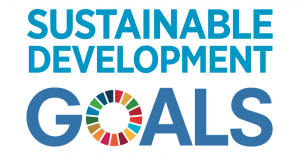 The 2030 Agenda for Sustainable Development, adopted by all United Nations (UN) Member States in 2015, provides a shared blueprint for peace and prosperity, for people and the planet. At its heart are the 17 Sustainable Development Goals (SDGs), which are an urgent call for action by all countries to achieve a better and more sustainable future for all.
The SDGs set the pathway for agricultural, social, and economic development. They address the global challenges we face, including poverty, inequality, climate change, environmental degradation, peace and justice.
CGIAR transformed its approach to ensure that its work is aligned with the ambitious goals. CIMMYT, through its research-for-development activities, contributes to empower women, reduce greenhouse gas emissions, and improve the health and nutrition of the world's poorest people.
CIMMYT's work contributes to the following SDGs: