A bigger bite
A call to reassess the value of cereals in food-systems and nutrition research
The world eats cereals. Maize and wheat alone make up nearly a quarter of the world's dietary energy intake, and are critical vessels for micronutrient and dietary fiber delivery. However, the essential role they play in global nutrition is concerningly understated when one looks at trends in agri-nutrition research. The number of hungry people globally has also started to increase again over recent years, a figure that has surely been exacerbated by the effects of the COVID-19 pandemic.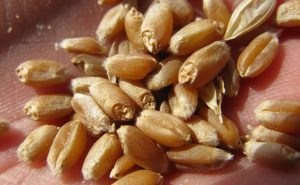 Undermining the role that cereal crops play in global food security poses risks not just to population health, but also to smallholder agricultural economies as many countries across Africa, Asia, and Latin America aim for self-sufficiency in cereal production. FAO data from 2019 shows that wheat and maize covers over 400 million hectares of farmland worldwide.
In 2020, scientists from the International Maize and Wheat Improvement Center (CIMMYT) and the University of London published an important review of agri-nutrition research and dietary guidance revealing that the health benefits of cereals are often undervalued and overlooked. However, cereal grains will play a large role in reducing global malnutrition.
Current nutrition research focuses mostly on micronutrient malnutrition and stunting, which are indisputably important. However, bioactive food components (BIOFOCS), such as dietary fiber and flavonoids, have beneficial antioxidant, anticarcinogenic, anti-inflammatory and antimicrobial properties that are very important in the bigger picture of human health. Additionally, food group categorization does not account for the effect that modern crop breeding, food processing and manufacturing can have on nutritional quality — for better or for worse.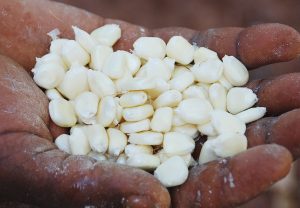 According to the study, co-authored by CIMMYT economists Jason Donovan and Olaf Erenstein, the argument "is for agri-nutrition research to open up to a broader perspective on the nexus of agriculture, food, nutrition and health. At the heart of this complexity is acknowledgment that foods contain more than the conventional macro- and micronutrients, and that agri-nutrition research should address the nutrition and health requirements for all the essential bioactive food components."
In a new working paper, the authors look at the links between agriculture, food security, and human nutrition and health, and the contribution of maize and wheat to achieving the nutrition objectives of the UN Sustainable Development Goals (SDGs). Their work builds on previous research from CIMMYT scientists on nutrition and health, an area of increasing importance.
Partners and funders
CGIAR Research Program on Maize (MAIZE) and CGIAR Research Program on Wheat (WHEAT).